Thank you everybody for an epic 2013! Many inspiring projects, and a lot of good music!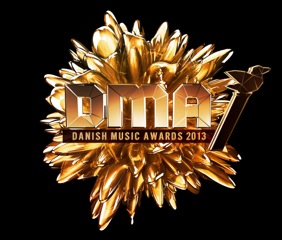 To top it all off – two projects I was invloved in were given Danish Music Awards:
Dreamers Circus – Danish Folk Release of the year
Emil de Waal + feat. Nulle – Danish Jazz Release of the year
Happy times!
Other highlights of the year:
Marius Neset – good reviews of the Album "Birds" and great live shows
Marius Neset and Trondheim Jazzorkester. Upcoming album Recording and Mix. To be released on the ACT label in 2014.
Falullah – release of album "Escapism"
Hanne Boel – live shows
Daniel Herskedal – Recording and mixing the album "Dagane" Review here
Cody – mixing of new album out in 2014
Søren Dahl feat Oskar Gudjunsson – Album Mix – Review here
Mark Solborg, On Dog – Album Mix
Lubos Soukup – upcoming Album Mix
Niels Lyhne Løkkegard – "Sikorsky" – Album Mix and music recording/mixing for online Magritte exhibition of MoMA -NYC.
Simon Toldam Orkester – upcoming Album Mix
Hot and Spicy – Live Album Mix – Review here:
Danjal – album Recording
Samuel Hällkvist – "Return to Center" Recording and Mixing. Review here:
Nils Berg Cinemascope – Album/Film "Vocals" Mixing.
Midaircondo – upcoming Album Mix
Gunnar Halle – upcoming Album Mix
Claus Frovin – "Limbo" Album Mix
Phronesis – upcoming live Album Mix
Nina Baun – upcoming Album Recording and Mix
Copenhagen Jazz Festival – Live sound engineering
Danish National Radio Big Band -Live sound engineering